COVID-19 Update
April 2, 2020 Update

Can my pet get COVID-19 or spread the virus?
The CDC has stated that "at this time, there is no evidence that companion animals including pets can spread COVID-19". There have also been no reported cases of pets or other animals becoming sick with COVID-19, although cats and dogs have a corona virus not associated with Covid-19. If you are healthy, you can interact with your pets as you normally would. Just be sure to take precautions and thoroughly wash your hands before and after interacting with pets. If you are suspected of having COVID-19 or tested positive for COVID-19, you should restrict contact with your pets and other animals. Ask a trusted family member or friend to care for your pet until you are healthy and be sure to have a stock of essential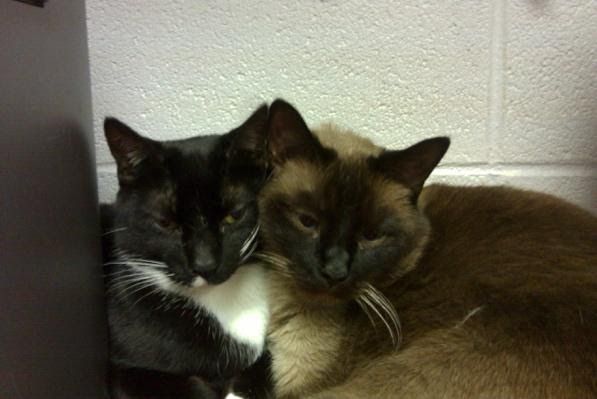 What can I do to help prevent the spread of COVID-19?
Practicing good hygiene is key to help preventing the spread of disease. Steps to practice good hygiene include:
Frequently washing your hands with soap and water for at least 20 seconds, especially after coughing or sneezing

Use hand sanitizer that has at least 60% alcohol

Avoid touching your eyes, nose, and mouth

Avoid contact with people who are sick

Stay home if you are sick and wear a face mask if you are sick and around other people

Clean and disinfect frequently touched surfaces daily. This includes doorknobs, counters, desks, keyboards, toilets, faucets, and sinks
Additionally, avoiding close contact with large groups of people is highly recommended during this time. We kindly ask that if you are sick, please refrain from coming to the hospital.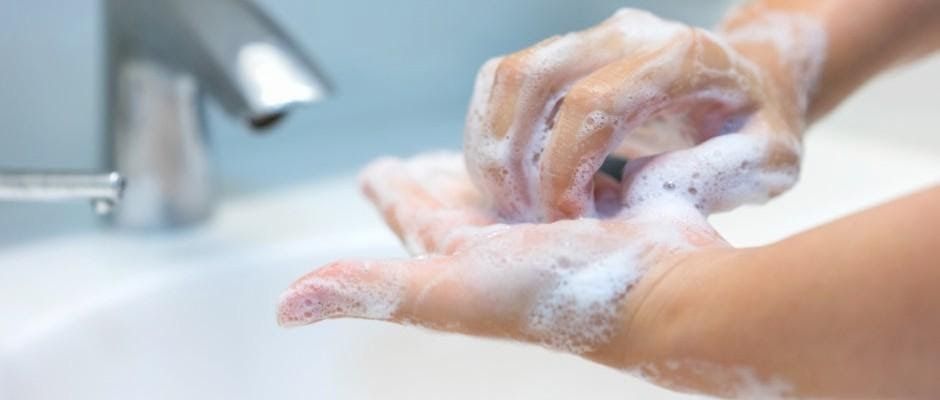 What is Sibley Animal Hospital doing to be proactive against COVID-19?
The safety and health of our staff and everyone who comes into our practice is our top priority. During our regular operations, we strive to provide the highest quality of sanitation possible. This includes disinfecting all exam rooms and reception surface areas after each appointment (even more so than regularly done), and practicing good hygiene techniques among staff.
We have also taken the following additional measures:
Staff are encouraged to stay home if they are feeling ill

Increased deep cleaning of all frequently touched surfaces throughout the entire hospital, multiple times a day with even extra focus on common areas for staff and clients

Providing hand soap in exam rooms for our clients to use before and after appointments

Increasing our use of disposable gloves

Wiping down commonly used equipment at the customer service desk behind each use and again between use
We have also made the following adjustments to our procedures to help reduce the risk of spread of the virus:
We have instituted a one client at the desk at a time to check in or out and request clients entering the hospital for their pet's appointment to kindly wait outside or in the gangway until the client and pet being helped have been moved to a room or exited the building.

We may also ask you to wait your turn to check out in the exam room rather than the waiting area.

We are only allowing one family member in the exam room at a time but may allow Facetime connection during the exam when necessary.

We are requesting clients call ahead for prescription refills. Once your prescription is ready a staff member will call you. You can pay over the phone and we will bring your prescription to the curb shortly after your arrival. Please call us when you arrive and give us time to complete any other client's business in the waiting area. We won't keep you waiting long!

We are providing same day hospitalization/intake for cases that need more time and/or more diagnostics at no extra charge.

Providing the option of curbside service for our clients. Note: please alert our customer service staff that you would like curbside service while scheduling your appointment and contact us upon arrival.
Adjustments to our schedule
While the 6ft of separation between individuals is in effect, we will be scattering our appointments not allowing for excessive double booking.

We are asking new clients to fill out forms and submit prior to arrival to help reduce the time at the customer service desk (provided on the website). Information can also be provided over the phone BEFORE you enter the hospital once you have arrived.

As a result of frequent no show, no call appointments (made the same day or the day before) from new clients, we are changing how these appointments are scheduled to leave opportunity of clients trying to be seen by our doctors and staff as soon as possible.

Walk- in clients for vaccines will ONLY be accepted upon arrival if no one is waiting curbside or in the exam rooms. Walk-in clients will have to wait in their car or outside until called. An appointment is highly recommended during these times as walk-in wait times can be several hours.

We are aware of the importance of wellness and preventive medicine for our patients. This is also the time of year when Parvo Virus cases increase and the need for parasite prevention is even more important. Additionally, remaining compliant with federal, state, and local pet regulations cannot be ignored without the other mitigating risks. We ask that you do your best to comply with the governor's "stay at home order", keep 6ft between yourself and others as often as possible, respect the concern others have for their health, and care for you pets as needed. We will be here through it all to help you care for you pets.
We are closely monitoring the situation as it unfolds and will keep you informed of any updates and changes through email, text, Facebook and our website. If you have any questions, would like to register as a new client, or need to schedule your pet's next appointment, please contact us.
​​​​​​​
Additional Resources:
AVMA COVID-19 FAQs for Pet Owners: https://www.avma.org/sites/default/files/2020-03/covid-19-faq-pet-owners_031420.pdf

CDC Website (Coronavirus): https://www.cdc.gov/coronavirus/2019-ncov/index.html

CDC's FAQ about Coronavirus: https://www.cdc.gov/coronavirus/2019-ncov/faq.html

World Health Organization (WHO) Advice for the Public https://www.who.int/emergencies/diseases/novel-coronavirus-2019/advice-for-publi

While these are serious times, taking a moment to breathe, smile, and laugh is also needed: https://www.facebook.com/JaguarRescueCenter/videos/622522498600112/
March 23, 2020 Update