Dental Care
Regular professional cleaning is important to maintaining your pet's teeth. We use modern and safe ultrasound to clean each tooth thoroughly – above and below the gum line, extract teeth as needed, and repair some gingival problems.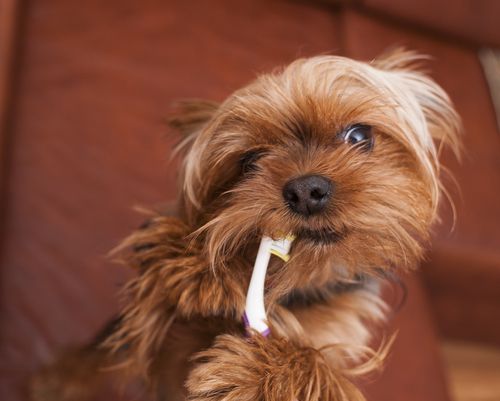 Laser therapy is also available to expedite wound healing and reduce discomfort after extractions. Dental technicians polish teeth to create a smooth, lustrous tooth surface more resistant to plaque buildup. Fluoride treatments help strengthen enamel and reduce tooth sensitivity. Advanced dental care is available on a referral basis, including caps and braces.
​​​​​​​
On an outpatient basis, we also offer tooth brushing (dental prophylaxis) in addition to the grooming services, office exam, or as a technician appointment. We also provide dental products for regular home care.