Surgery
Our veterinarians are trained and experienced to perform many surgical procedures. To provide the best long term surgical outcome we refer to specialists for eye surgeries involving the internal eye, neurosurgery, and orthopedic surgical procedures.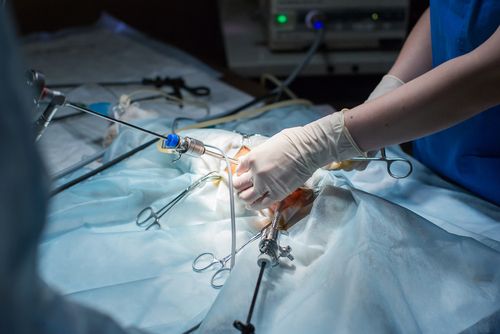 We continue post-operative care at our hospital while maintaining an open line of communication (for updates and changes in treatment) with the referral doctor until the problem is resolved.
Upon request, we also utilize the surgical services of qualified orthopedic surgeons who travel the Chicagoland area and provide their services at area hospitals.